New gadget in my hand ;)
In Poland I bought new shaker which I had a chance to try already today. Buying such gadgets gives me even more pleasure from my trainings, so why don't splurge myself with them then? ;)
Shaker with (removable) pillbox and two containers.
So happy with my choice! Spider Smart Shaker is quite big, but if you remove two additional parts it contains 500 ml.
Smart solution!
It's the first shaker which let my after training protein powder melt properly! No more lumps and wasted protein powder!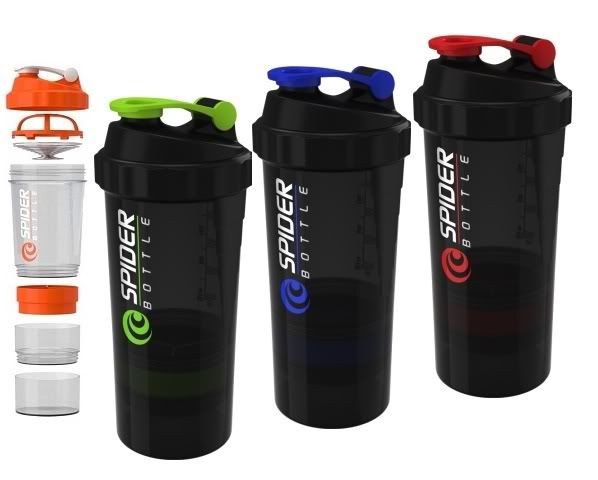 Shakers in other colours
In Poland that kind of shaker costs 39 zl, about 80-90 nok. I bought it in a supplement shop in Torun, but also seen them on Allegro.
Plenty of gadget to choose from!
As I said, little things - big fun ;) Let your trainings be even more exciting by letting yourself to buy such gadgets :)
All in reasonable prices of course, no one want to be flat broken ;)